Until we meet again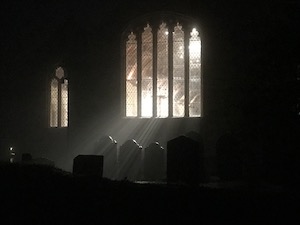 In early April, it became clear that we would not be able to gather together for the 2020 St Endellion Summer Festival. It was an unavoidable but very sad decision, and the consequences now hit home as we approach the end of July and feel the pangs of missing the musical and spiritual refreshment that St Endellion provides. We imagine more immediately what would have been: the joy and generosity of the music-making; the delicious and convivial meals we would have shared; the beauty of the North Cornwall coast; the sea and the surf; the enduring mystery and magic of the church of St Endellion - each reminds us why those two weeks each summer are so special and life-enhancing.
These are such strange and unsettling times, and many of us have felt the loss of human contact and meaningful work, but we are also learning lessons about what is important: community, co-operation and kindness - things that we find in abundance each year at St Endellion.
When reading this mess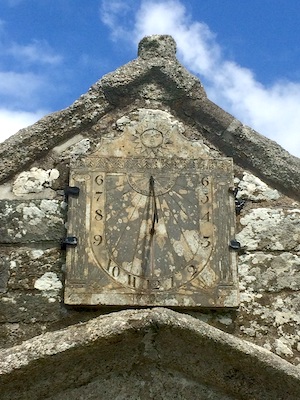 age from Andrew Lewis and Judith Pollinger, I was struck by the image of Judith going to St Endellion to say morning prayers outside the locked church. I truly believe that there is something of vital significance that draws us all to this wonderful place - emotionally, spiritually and communally. At this time, when we should be preparing for the festival, we are all, in a sense, standing with Judith outside - unable to come together and make music in the place we love. And yet we do share this deep love of what St Endellion means - that music can create bonds and raise us up in mind, body and spirit.
As we mourn the losses of this year - and for some people they are great indeed - we can also draw strength from the solidity of the stones of our beloved North Cornish church - and look forward to entering its doors once again.
In the meantime, we have put together a little selection of lockdown performances by Festival members for you all to enjoy. I am incredibly grateful to everyone who has contributed and to Jeff, Merryl, Patrick and Sally for putting it all together. I think that the range of performances captures something that is uniquely special to St Endellion, and that each of you will recognise.
The spirit of the Festival lives on, and in many ways this year has only served to remind us why we treasure it so much. Every member of the Summer Festival: the audience, performers, cooks, baristas, stage management, operations and logistics, clergy, stewards, PCC, box office, Junior Endellion - is a precious and valued part of the family. Through these performances I hope we can join together and look forward to better times.
Until we meet again,
Mark Padmore
Artistic Director