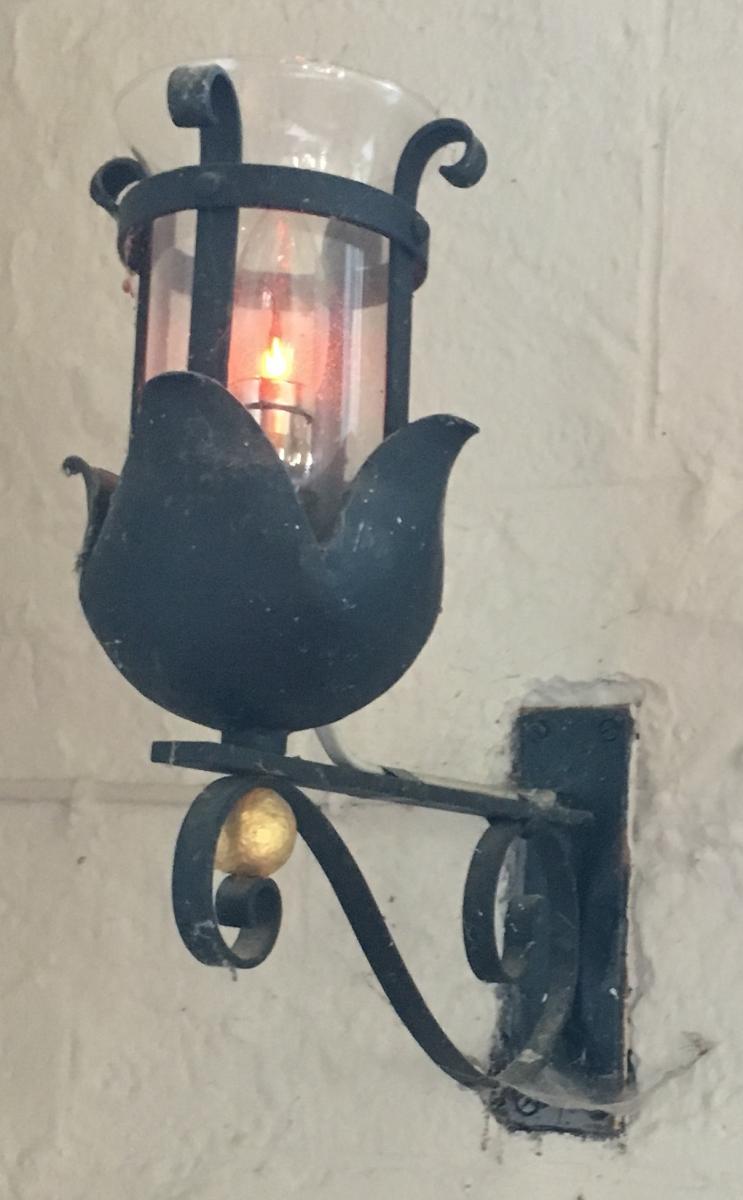 The past few months have been a testing time for all of us. For most of this time churches have been closed even for private prayer and Judith was praying regularly outside Endellion, joining her morning prayers with those of the birds. Never more relevant has been John Betjeman writing about St Endellion in 1950: 'Why does the church seem to go on praying when there is no one in it?' As Judith says "What helped me when I was outside, was to know that the sanctuary lamp remained alight, indicating the presence of Christ in the reserved sacrament; that the walls which were shutting me out, were steeped in the worship and prayer of centuries of faithful  people; that as Betjeman also noted, two of the pews bore the inscription, 'Ora pro nobis Endelienta'  - 'Endelienta, pray for us' and that before long, glorious music would once again sound out to lift up heart and soul." 
More recently as churches have been opened it has been possible for private prayer to be restored inside. People have been coming in during the day to sit quietly, to pray and to light candles. As we write our churches are preparing themselves for re-opening for worship in July, albeit on a cautious scale and with much new signage and marking off of pews. But the restoration of music-making in church, and especially singing, still seems a way off and the wisdom of cancelling the Summer Festival early is being amply justified.
As the summer approaches there is some local concern at the possible consequence of visitors coming on holiday, but at the same time Cornwall knows that it is dependent upon its visitors for its livelihood; the tension between economic necessity and health protection is as stark here as anywhere.
But be assured that we are as eager for the time when the music festivals will be restored as we know you are to come down to be with us.
With good wishes and blessings
Andrew & Judith