Roddy Williams introduces Summertime, played by members
of the St Endellion Music Festivals.
 
Bruce O'Brien, Chairman of the St Endellion Summer Festival,
introduces our series of summer videos all the way from Kuala Lumpur!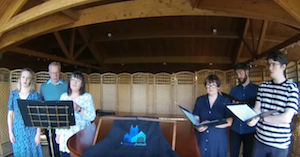 July 2020
Frances, Helena and Martin Cooke, Merryl, Glyn and Rees Webster - representing the St Endellion Summer Chorus!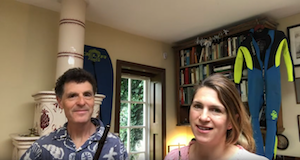 July 2020
Daniel and Emily Pailthorpe play his arrangement of a Brahms waltz for flute and oboe.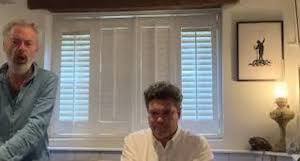 July 2020
Mark Padmore and Ryan Wigglesworth perform their special version of Britten's The Choirmaster's Burial from Winter Words.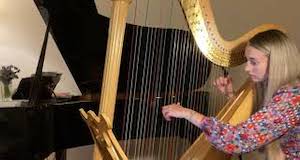 July 2020
Harpist, Olivia Jageurs playing Spring Intermezzo by Betty Jackson King (1955)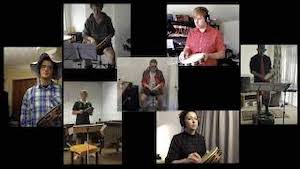 July 2020
Percussion section of the Endellion Festival. Tambourines: Lewis Blee, Daniel Floyd, Caitríona Frost, Tibor Hettich, Aidan Marsden, Keith Price, George English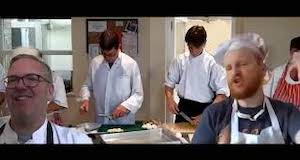 July 2020
Festival chefs Kingsley Craven and Charlie Cooke have collaborated on Tales From the Kitchen, a festival favourite recipe book. Out now!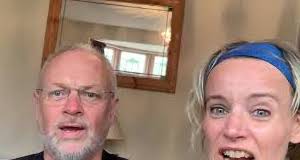 July 2020
Rachel Nicholls and Andrew Slater give a duet from The Flying Dutchman in their wetsuits!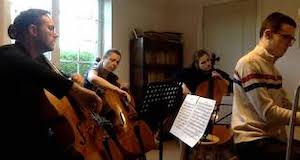 July 2020
Tim Gill, Joely Koos, Doraly Gill and Theo Gill play David Popper's Requiem op. 66.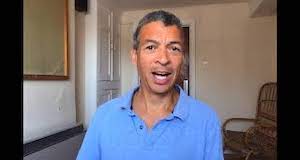 July 2020
Roderick Williams in Victor Hely-Hutchinson's setting of The Owl and the Pussy Cat.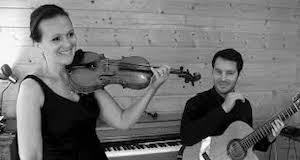 July 2020
Violinists Rosy Williams and Dewi Tudor Jones (here turned guitarist) in Piazolla's Liber Tango.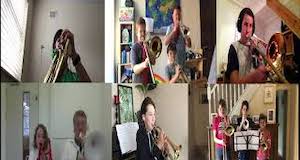 July 2020
Our brass fixer Lewis Edney brings together past, present and future Endellionite brass players in an ingenious arrangement of Mussorgsky's Great Gate of Kiev from Pictures From an Exhibition.