62nd Summer Festival 27 July - 4 August 2021 
More tickets released!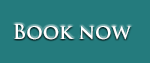 The online Box Office wil close at 3pm on concert days.  After that time please call Janet Morley, box office manager on 07564 232390 to book tickets
If you experienc any difficulties booking online, please call the box office manager
Janet Morley on 07564 232390 or email tickets@endellionfestivals.org.uk.
49th Easter Festival   9 - 17 April 2022 
Enquiries: Contact cheryl.feldon@endellionfestivals.org.uk or phone 07771 796643