62nd Summer Festival
 28 July - 7 August 2020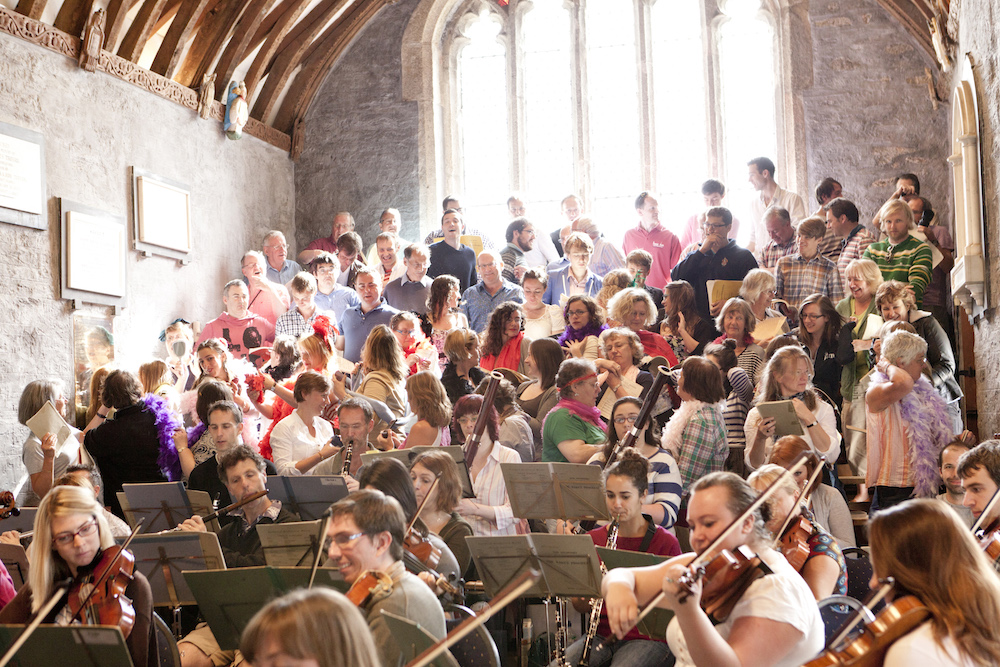 We are delighted to announce  an outline of our plans the 2020 St Endellion Summer Festival.
This year's opera will be Wagner's Flying Dutchman - a wildly stirring story of stormy seas and tempestuous passions. Duncan Ward, who made such a great debut at the Festival in 2019, will conduct a cast that includes Rachel Nicholls, Andrew Slater and Peter Hoare.  Performances will be on Wednesday 5th and Friday 7th August. Duncan Ward will also conduct Haydn's glorious late oratorio, The Seasons, written to follow up on the huge success of Creation. I love this work and believe that it contains some of the greatest music that this most genial of composers ever wrote. Sophie Bevan, Roddy Williams and myself will be the soloists. Performances in St Endellion on Saturday 1st and in Truro Cathedral on Monday 3rd August.
We are delighted to welcome back Martyn Brabbins, who conducted such memorable performances of Boris Godunov in 2015, to conduct our opening concert on Wednesday 29th July.  The programme includes Sibelius' beautiful Symphony No 3, and to celebrate Beethoven's 250th birthday we will perform his Mass in C in the second half - a work that I recorded with Richard Hickox and which holds a special place in my heart. Martyn Brabbins also conducts Brahms 3rd Symphony and the Strauss oboe concerto performed by the Festival's principal oboe Emily Pailthrope  in our orchestral concert on Thursday 6 August.
Our Beethoven celebration continues in our chamber music concerts, with a late-night performance of Beethoven's magnificent string quartet Op 130 with the Grosse Fugue ending, performed by our principal string playesr, as well as his Quintet for piano and winds with Ryan Wigglesworth making a welcome return on the piano, and I  will perform his beautiful song cycle
An die ferne Geliebte. Another of our late night concerts will be Schubert's Winterreise sung in English by Roddy Williams.
Further details will be posted on the St Endellion Festivals website when it becomes available.