61st Summer Festival
 30 July - 9 August 2019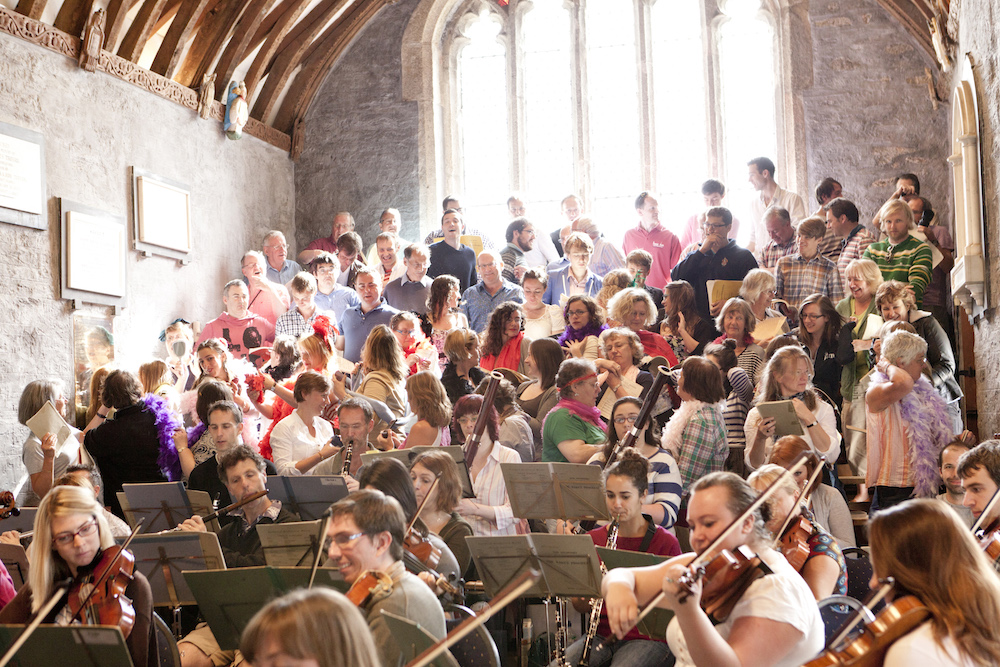 The 2019 St Endellion Summer Music Festival was a wonderful example of what can be achieved when many people pull together in a common purpose. There were quite a few challenges to overcome this year but these seemed only to stimulate goodwill and generosity. We certainly need a constant supply of willing hands to enable the Festival to continue to flourish and this year two of the most important jobs changed hands. Sarah Roberts and Cathy Riddington had both worked tirelessly to look after the Festival site and accommodation over many years and we are hugely grateful for all that they have contributed. We really couldn't have managed without them. Their shoes were filled with great willingness and enthusiasm by Miranda Williams and Kiran Bhardwaj. It seems only right to thank these wonderful people first because they along with Kingsley Craven and Charlie Cooke and the kitchen team and many others who do the behind the scenes jobs really are the vital structure that allows the glorious music to happen. And they, like the musicians, all give their services simply for the love of St Endellion and all that the place and the Festival represents.
The programme was ambitious and challenging as well. Death in Venice is by no means an easy piece for performers or audience but under the musical direction of Duncan Ward - a tremendous new asset for the Festival - and the stage direction of Victoria Newlyn, I think that Britten's last opera was given an intensity that it rarely achieves in the opera house. I feel personally incredibly grateful to have been able to perform Gustav von Aschenbach for the first time here in St Endellion. The chorus really excelled themselves in two very demanding masterpieces - Mendelssohn's St Paul - conducted by Adam Hickox with real panache - and Elgar's deeply moving Apostles - conducted with true Elgarian style by Ryan Wigglesworth.
I am constantly delighted by the amazing standard of singing and playing that happens each summer. The late night concerts are a good example of the range on offer - Bach's Goldberg Variations brilliantly played in a string trio arrangement by Gabby Painter, Steve Doman and Joely Koos; Songs of the Sea with Roddy Williams and myself along with exquisite readings by Victoria Newlyn and ever wonderful piano playing by Iain Burnside; and an absolutely virtuosic percussion concert using the vast array of instruments being called on for Death in Venice. Nowhere else would you get such and extraordinary variety. There are too many people to thank for making all this possible from the clergy and church wardens to car park attendants and baristas but every single person is necessary and every single one is treasured. We are also hugely grateful to our faithful and fantastic audience. Your support keeps us going and makes it all worth while. The community that we create together is truly a thing of beauty and wonder.
The 62nd Summer Festival takes place from 28 July - 7 August 2020 - details of the programme to be announced shortly!